At Torch Designs, we specialize in helping businesses of all sizes leverage the power of social media to drive growth and engagement.
Our team of experts stays up-to-date on the latest social media trends and best practices to ensure that your brand stands out in the crowded digital landscape.
Social Media Post Examples
Our social media marketing services include
We work with you to develop a customized social media strategy that aligns with your business goals and targets your ideal audience.
Our team of creatives will craft engaging and shareable content that resonates with your audience and builds brand awareness.
We engage with your followers and respond to comments and messages in a timely and professional manner to build trust and loyalty.
We develop and execute targeted social media advertising campaigns to reach new audiences and drive conversions.
We provide in-depth analytics and reporting to help you measure the success of your campaigns and optimize future efforts.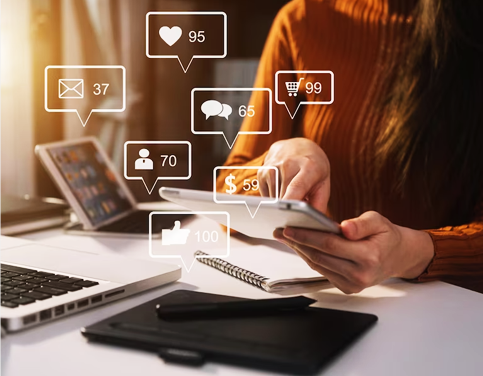 Whether you're looking to increase brand awareness
Drive website traffic, or boost sales, our social media marketing services can help you achieve your goals. With our proven track record of success and dedication to client satisfaction, you can trust us to deliver exceptional results.
Don't let your social media presence fall behind. Contact us today to learn more about our social media marketing services and how we can help take your business to the next level.